Tracking systems for hunting dogs
Track up to ten dogs at a time, up to 14.5 km away
T5 dog unit with a top-mounted, high-sensitivity GPS / GLONASS transmitter with flexible braided steel antenna
Advanced maps with birdseye satellite imagery and TOPO maps optional
Astro 320 handheld takes dog tracking to a higher level. You can track up to ten dogs with multiple handsets, and T 5 dog devices (sold separately). Using the high-sensitivity Garmin GPS / GLONASS transmitter, improved mapping capabilities, provides birdseye satellite imagery and 3-axis electronic compass you will surely find back to your truck or to the camp after the hunt. It is also easy to reach thanks to the vibrant 6.6 cm color screen that can be read even in sunlight.
Observe every movement your dog does
Astro handset and T 5 dog device has high-sensitivity GPS receiver / transmitter. T5 drive has a top-mounted GPS antenna and is designed to keep the flexible, braided radio antenna in the steel upright so that you get the best possible reception and can track your dog's position even in heavy cover and deep canyons. It is tough enough to be used wherever your dog makes his way ( water rated to 10 m).
You can track up to ten dogs at the same time with Astro up to 14.5 km away, depending on terrain.
You can track up to ten dogs at the same time with Astro up to 14.5 km away, depending on terrain. The system transmits information by line of sight, so the reach is greatest in the flat, open terrain.
Every five seconds, sends T 5 dog drive out the dog's position to your Astro 320 handheld. Thanks to the vibrating screen, you can see on the map page, your dog's current position and a plotted track of where the dog has been in the past. To view a compass pointing towards the dog position switch you over to the Dog Tracker page.
When several dogs tracked T 5 dog units, you can even see the exact distance to each dog on the map, and you can always choose to automatically zoom in or out the picture so that all dogs are shown on the screen simultaneously. Dogs that are too far away to fit within the map's current zoom scale is displayed in the margin in the direction of the dog. You can also choose how long each dog track log displayed on the screen, or turn it off completely.
Special features that make life easier for you
In rescue mode reduces the refresh rate when there is less than 25% of the battery power to conserve battery life and give you more time to look for a missing dog. The improved battery life means that when you set the update frequency of every five seconds so the battery will last 26 hours. In rescue mode, the battery lasts 54 hours. With the Collar Lock feature creates a four-digit PIN number that prevents others from seeing where your dog is – a useful feature during field exercises to ensure that Astro is used only as a search tool when a dog got lost during a competition.
In rescue mode reduces the refresh rate when there is less than 25% of the battery power so you get more time to look for a lost dog.
easily upgrade
Now it has become a little easier to get what you need for the hunt. You can buy the entire Astro package and an unlimited number of T 5 dog named with the necklace.
Additional maps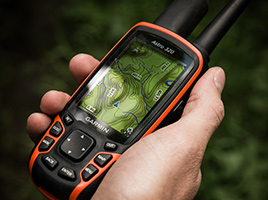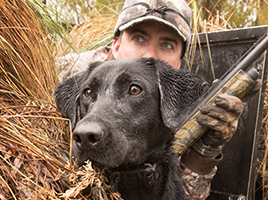 Astro 320 has a microSD ™ card slot so you can load TOPOMaps for to see the land elevation contours or City Navigator NT® -kartdata for guidance turn by turn on roads. Astro 320 also supports birdseye satellite imagery (subscription required), so you can download satellite images to your device and integrate them with your maps. The map function displays important geographical features around and tells you if your dog has crossed a stream or approaching a dangerous road.
Astro 320 is also compatible with Garmin custom maps , a free software that transforms paper and electronic maps into downloadable maps for your device.
Count your flocks
Once you have captured the change, select the exact spot with Astro Covey Counter ™, a special waypoint for the exact location, time of day and elevation where the prey was found, and the number of birds you drove up and took on that spot.With Astro lets you save other special waypoints, such as a truck or hunting lodge, so you can quickly and easily store these places for each hunt. Astro also has special waypoint icons to represent food places, trees passports and other hunting-related points.
Plan your next hunting trip
Take control of your next adventure with Garmin's free software for travel planning, BaseCamp ™, which you can view and organize maps, waypoints, routes and tracks. With this free software for travel planning, you can even create your Garmin adventures that you can share with friends, family and other adventurers. BaseCamp displays topographic map data in two or three dimensions on the computer, including contour lines and elevation profiles. It can also transmit an almost unlimited amount of satellite images to your device if you have a subscription to birdseye satellite imagery.
Turn your computer into a Base Station Unit for dog tracking
Read the BaseCamp software on your computer or tablet. Put the computer / tablet in Base Station mode and convert it into a field control center for tracking multiple dogs (T 5 dog named). You can view GPS information in real time on the larger screen of the computer. Therefore, it is an ideal solution for rescue teams with dogs.Since the GPS and GLONASS tracking is used additionally secure and more efficient, even when no Internet or mobile services are available.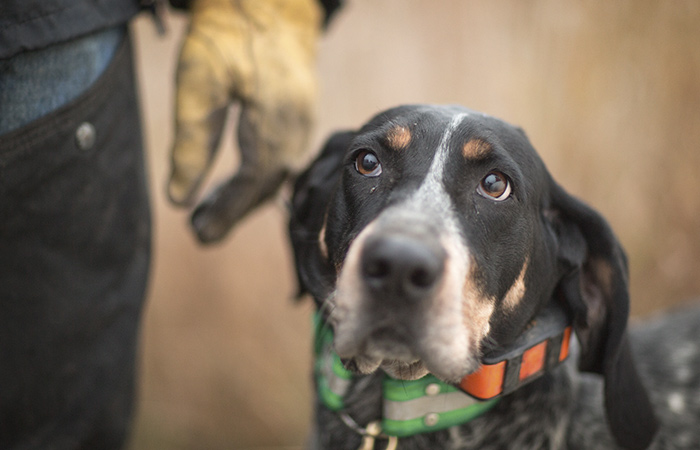 ---
DC 50 is compatible only with handheld Astro 320 ( software upgrade required ). It does not work with Astro 220- or Alpha ™ -handenheter.
Part Number
010-01041-61
inthebox
The handset Astro 320 T 5 dog device with rechargeable lithium ion battery Orange halsbandsrem, 2.5 cm 12.7 cm standard antenna and 33 cm antenna with extended range (Astro) 47 cm standard antenna and 57 cm antenna with extended range (for T5) Belt clip Charging clip USB cable AC Adapter Charging adapter for vehicles Manual
dimensions
6.1 x 16.0 x 3.6 cm
DISPLAY SIZE
3.6 x 5.5 cm; 6.6 cm diag
DISPLAY RESOLUTION
160 x 240 pixels
DISPLAY TYPE
Transflective TFT display with 65,000 colors
Battery
2 AA batteries (not included), NiMH or lithium recommended
BATTERY LIFE
up to 20 hours
built in memory
1.7 GB
accepts data cards
microSD ™ card (not included)
waypoints favorites locations
2000
custom pois
WATER RATING
IPX7
country of manufacture
Taiwan
weight g
260.1 g with batteries
high sensitivity receiver
basemap
routes
200
geocachinfriendly
yes (paperless)
interface
USB
track log
10,000 points; 200 saved tracks
automatic routing
Yes (with optional mapping for detailed roads)
electronic compass
Yes (tilt-compensated 3-axis)
BAROMETRIC ALTIMETER
custom maps compatible
HUNT/FISH CALENDAR
SUN AND MOON INFORMATION
tide tables
Yes (with optional BlueChart )
AREA CALCULATION
garmin connect compatible
ability to add maps
The handset Astro 320 T 5 dog device with rechargeable lithium ion battery Orange halsbandsrem, 2.5 cm 12.7 cm standard antenna and 33 cm antenna with extended range (Astro) 47 cm standard antenna and 57 cm antenna with extended range (for T5) Belt clip Charging clip USB cable AC Adapter Charging adapter for vehicles Manual