Take Your Game From the Range to the Course
Features 3.5" sunlight-readable touchscreen display and slim design with quick button access to radar

Integrated launch monitor tracks club head speed, ball speed, smash factor, swing tempo and estimated distance

Preloaded with more than 41,000 detailed color golf course maps worldwide

Practice and game modes allow you to test your skills and work to improve your game

Rechargeable battery lasts up to 15 hours with GPS
Why buy a golf handheld and a golf radar separately when it's so easy to get both in a single convenient unit? Approach G80 is the first all-in-one premium GPS golf handheld with integrated launch monitor. Garmin radar technology makes it easy to track club head speed, ball speed, smash factor, swing tempo and estimated distance.
Use It on the Range
Approach G80 is equipped with multiple different practice and game modes. It also offers the ability to play virtual rounds on any of the more than 41,000 preloaded courses worldwide with full-color CourseView mapping.
Warmup mode provides simple feedback such as ball speed, club head speed, tempo, smash factor and estimated distance. Tempo training helps you evaluate which backswing and downswing timings are best for you, and it provides instant feedback. Virtual round allows you to simulate playing golf on any of the 41,000 preloaded courses. You can compete against a friend on the driving range, play in a tournament against other users around the world or try beating your personal best. To develop accuracy and consistency, target practice helps you focus on drives, short game or your all-around game. Test yourself, or play with a friend on the driving range.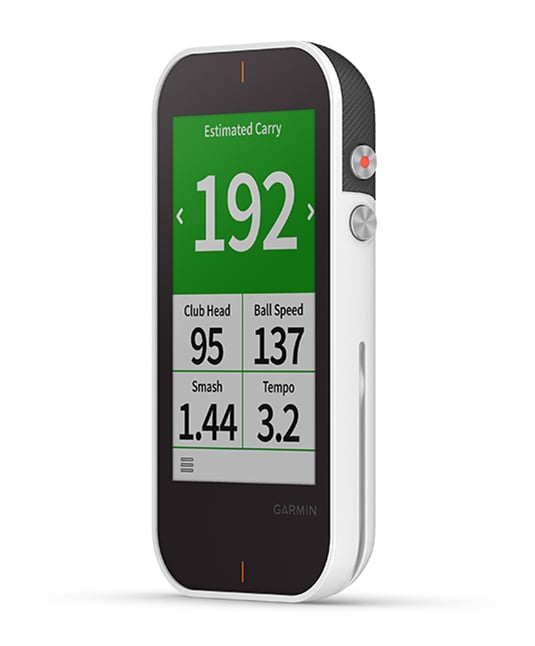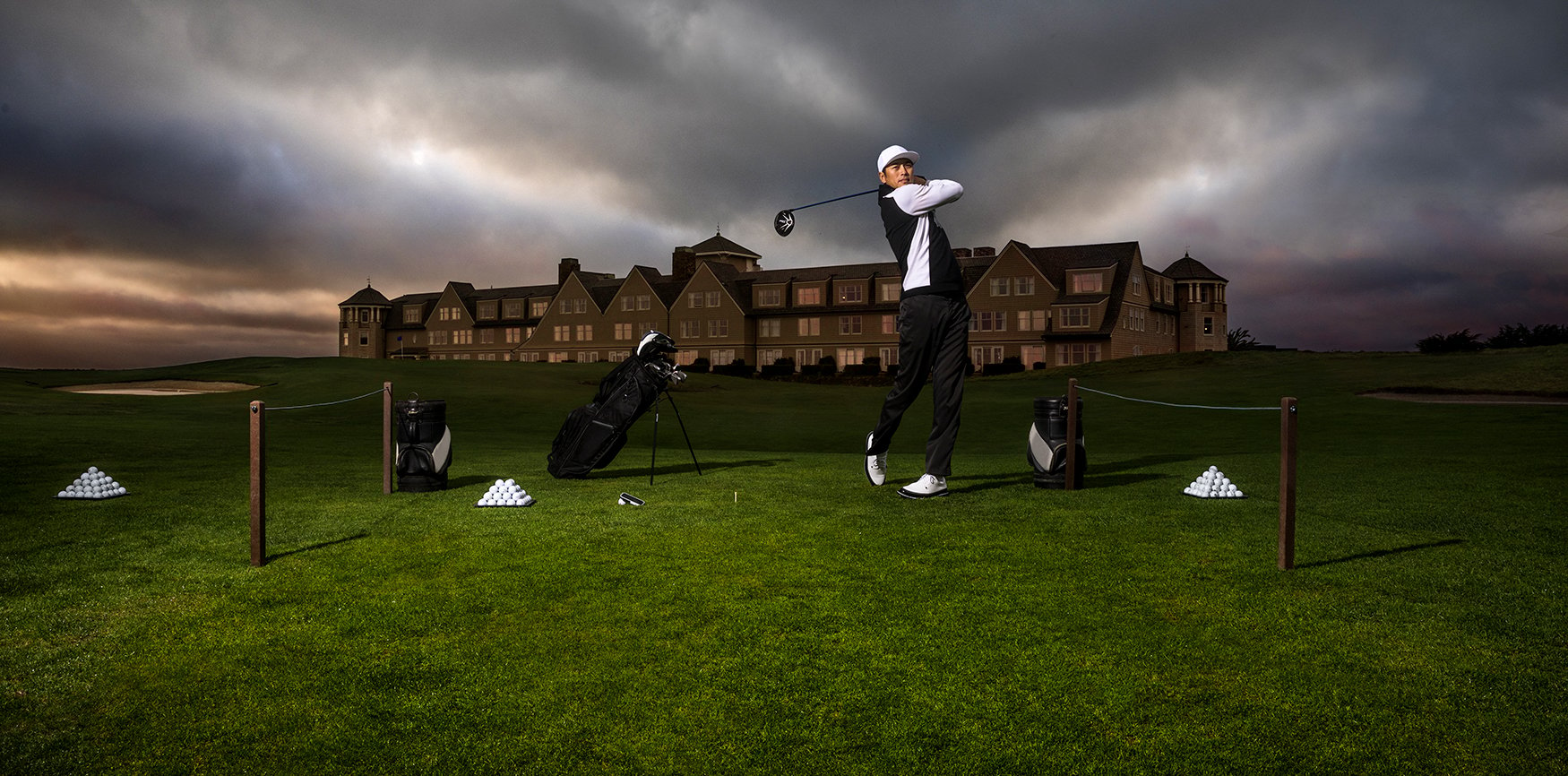 Use It During Your Rounds
On the course, the launch monitor measures shot distance. For easy access during play, simply press the quick access radar button to open launch monitor functionality. In addition, you get the convenience of Touch Targeting on full-color course maps. Touch any point on the sunlight-readable display, and it shows the precise distance to that spot — fairway, hazard, landing area or the front, middle and back of the green. It also doubles as a digital scorecard with scoring options for Stroke Play, Stableford, Skins and Match Play with adjustable handicaps. Periodic course map updates are automatically sent to your device.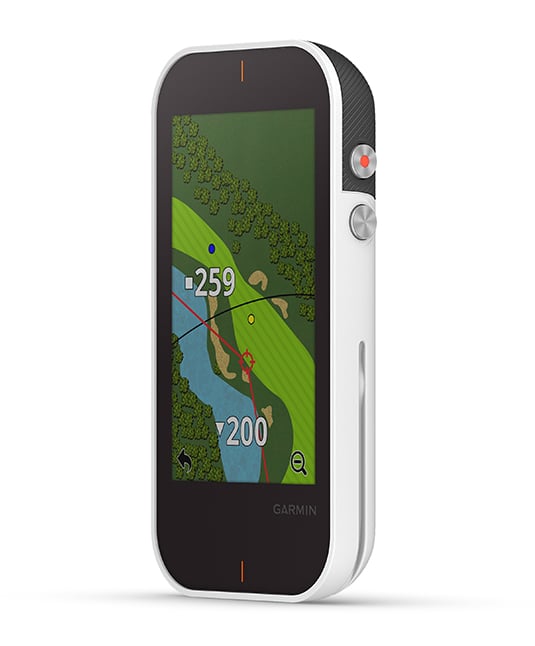 The PlaysLike Distance feature gives you distances to the target, adjusted for uphill or downhill shots. It is easily turned off for tournament play. PinPointer shows you the green's location on blind shots. Green View allows you to zoom in on the green to get more accurate yardage to today's pin location. Big Numbers Mode increases the type, making it easier to read yardage numbers to the front, back and middle of the green.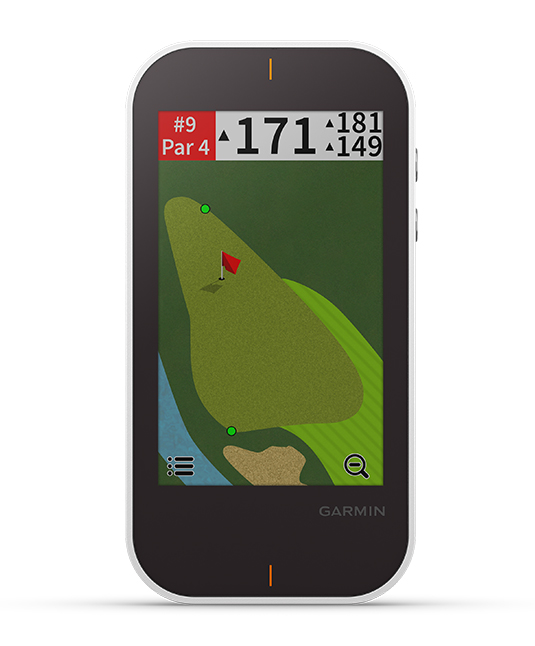 Compatible with the Garmin Golf™ App
Approach G80 works with the free Garmin Golf app, which lets you compete, compare and connect with fellow golfers playing on more than 41,000 courses worldwide. Players can post their results and can compare data, rankings and stats in the app.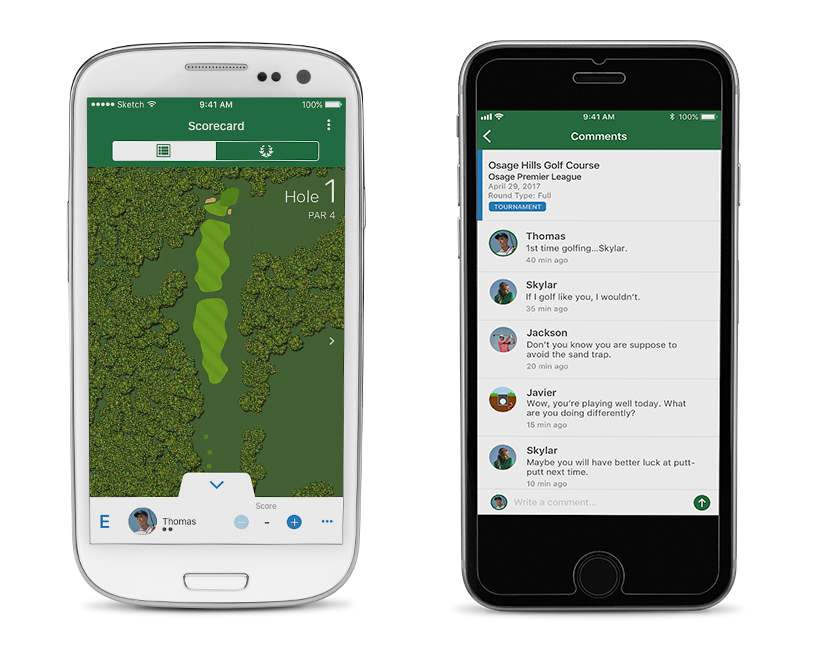 This video(s) is for guidance and usage purposes. For actual product, kindly check details & images above.
Part Number
010-01914-01
inthebox
Approach G80 Trolley/cart mount Lanyard carabiner USB cable Documentation
country of manufacture
Taiwan
specs
General Physical dimensions: 2.3" x 4.5" x 0.6" (58.7 x 114.2 x 16.1 mm) Display size: 1.8" x 3.0" (45.7 x 76.1 mm); 3.5" diag (88.9 mm) Display type: Transflective color TFT touchscreen Display resolution: 282 x 470 pixels Weight: 4.2 oz (119 g) Battery: Internal rechargeable lithium polymer Battery life: Up to 15 hours Interface: USB Sensors Radar GPS Compass Accelerometer Golfing Features Preloaded with more than 41, 000 courses worldwide Course preview (see detailed, hole-by-hole preview) Yardage to F/M/B (distance to front, middle and back of green) Yardage to layups/doglegs Automatically measures shot distance (calculates exact yardage for shots from anywhere on course) Big Numbers Mode (easier to read) Digital scorecard (score up to four players with optional adjustable handicaps; scoring options include Stroke Play, Stableford, Skins and Match Play) Stat tracking (strokes, putts per round, greens and fairways hit) Green View with manual pin position (improves accuracy) PinPointer (helps determine where to aim on blind shots) PlaysLike Distance (takes into account elevation changes to calculate how far it plays like) Touch-targeting (touch target on display to see the distance to any point) Full vector maps Custom targets (save locations you want to know the distance to the next time play that course) Auto CourseView updates (keeps the courses you play most frequently up to date) Round timer/odometer Radar Features Integrated launch monitor tracks club head speed, ball speed, smash factor, swing tempo, estimated distance Club head speed accuracy: +/- 5 mph Ball speed accuracy: +/- 2 mph Swing tempo accuracy: +/- 0.3 Carry distance accuracy: +/- 5 yards Practice and game modes include warm-up, virtual round, target practice, tempo training Can be used indoors and outdoors Connectivity Bluetooth Smart Works with iPhone®, Android™ Smart Notifications (iPhone only) Compatible with Garmin Golf™ app TruSwing compatible
Approach G80
Trolley/cart mount
Lanyard carabiner
USB cable
Documentation